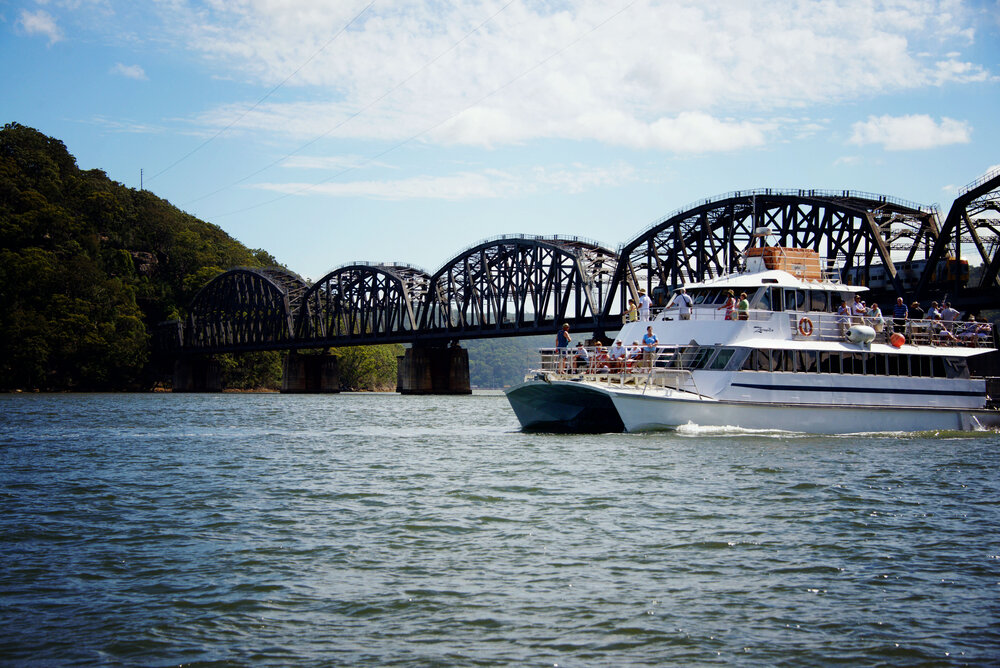 Since 1910
Riverboat Postman
About Riverboat Postman
Embark on an unforgettable Riverboat Postman tour near Brooklyn Motel. Immerse yourself in the iconic mail run, witness stunning landscapes, and experience the heart of the Hawkesbury. Explore our prime location and book your river adventure now.
Come cruising with us on the Hawkesbury Mail Boat, the famous Riverboat Postman, and enjoy the magnificent scenery of the lower Hawkesbury River as we deliver the mail and other essentials (the odd bottle of whiskey or rum...) to the river-access-only settlements upriver from Brooklyn. We leave the wharf at 10am each weekday except public holidays, regardless of the weather - after all, 'the mail must get through'!
History
The first Riverboat Postman started the run in 1910, and the tradition continues today with Hawkesbury Cruises, the current custodian of this fabulous day trip. Our skippers are locals who have lived in the area their whole lives - be entertained by the stories of the river whilst cruising in comfort up this spectacular waterway. Be assured that at least 95% of what they say is true...
Our coffee is real, our tea is hot, and our famous ANZAC biscuits are home-made daily to Grandma's recipe. We'll give you a pretty fine lunch too!
Relax Enjoy Deluxe Holiday Travel Discover Experience Relax Enjoy Deluxe Holiday Travel Discover Experience Relax Enjoy Deluxe Holiday Travel Discover Experience Relax Enjoy Deluxe Holiday Travel Discover Experience